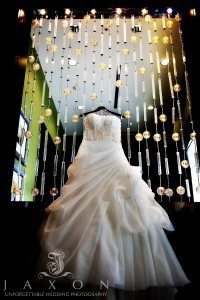 Choosing your photographer | Of course you want to look fabulous, so a fancy dress, shoes, hair, makeup, and jewelry are a must. You must make a good impression; hence the grand ballroom with good food, drinks, exotic flowers, and the list goes on and on.  After your wedding day, you may never visit that ballroom again, the food has been consumed, the flowers have wilted and the dress is in storage or on eBay. The one thing that keeps on giving, again and again, is those pictures.  And all too often the process of choosing your professional wedding photographer is an afterthought.  Here are five mistakes to avoid when choosing your professional wedding photographer.
#1: Not requesting testimonials/reference
Check out the independent review sites like www.weddingwire.com, theknot.com and Google Plus pages for reviews. Find out what the customer says about the photographer you are about to hire.
#2: Choosing one photographer with no associate
It is difficult at best for one photographer to effectively cover an average-sized wedding. If your goal is to capture the essence of your day, too much will be missed in having only one photographer.
#3: I'm not sold on the person/demeanor but I like their pictures.
You will be up close and personal with this person on one of the most important days of your life. Depending on when you retain the photographer that's a relationship that could last a year or longer. Need I say more?
#4: Price is the primary determining factor.
Price is very important for most brides, however, a deal is only a deal if you are getting exactly what you thought you were getting for the price you paid.  There are no do over's for a wedding day and unfortunately, many couples realize the true value of their wedding photography only when it's too late.  The memory of your wedding day will be shaped in large part by the story your photographer captures.
#5: Not designing a comprehensive wedding day plan with their photographer.
A strategy session with your photographer is extremely important; unfortunately, most couples decide to leave it up to the photographer. Beautiful images that you don't connect with emotionally may just as well be pictures of strangers. Having your vision helps the photographer to make that emotional connection.
Let us help you avoid these five mistakes couples make, so you may happily relive your wedding day time and again.
With wedding packages starting at $1995, award-winning customer service and photography, we can help you avoid the stress and regret of these mistakes. Call us today.