The Renaissance Concourse Hotel Wedding for Jozette and Joseph 
Breathtaking, is the word that came to mind when Joseph was asked to describe Jozette's walk down the aisle of Atlanta's Cascade United Methodist Church on her father's arm in a white strapless, tulle, princess gown. While Jozette focused on Joseph's smile, he was blown away by the sincerity of the love in her eyes. The couple, who were introduced by Joseph's father, have never stopped being grateful to God for the wonderful gift that they have found in each other.
After a very emotional ceremony at Cascade United Methodist Church, the couple and their close family and friends celebrated their wedding with a reception at the Renaissance Concourse Hotel. The reception venue provided an amazing backdrop of airport runway activity while the guests danced the evening away to a mixture of R&B and Jazz by Joseph's college friend Julius Carnes (DJ Huricane).
Thanks to Jozette and Joseph for allowing me to capture these beautiful images of their special day.
You may also view Jozette and Joseph's Engagement Portraits.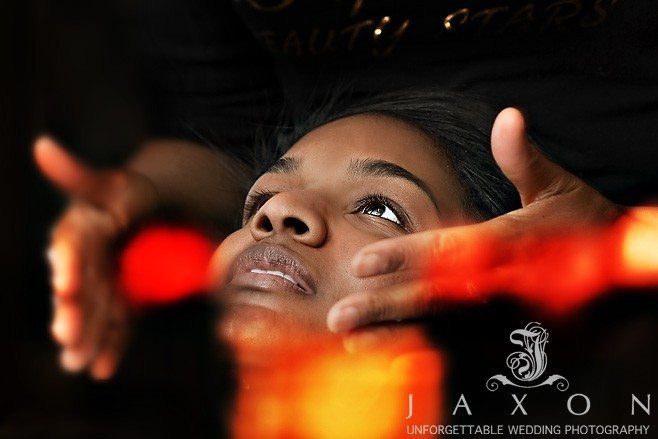 Special thanks to all the vendors.
Event Planner – Susan Gibson-Carter
Video – Mirror Image Films
DJ – DJ Hurikane
Cake– Cakes by Ella
Floral Design – Floral Matters
Linens – First Impressions
Limo – Lovely View of  Heaven Limo
Make up – Anita Bohannon