Dave and Busters engagement session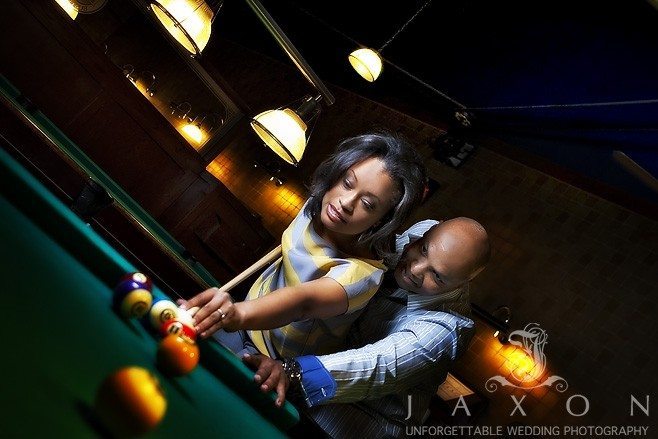 Chris and Letitia is definitely a 21st century couple. They first met online, after admiring each other's profile pictures and noting that they shared a love for football. Their relationship developed slowly as they got to know each other beyond the tidbits that they had read in each other's profiles, and after four years, they found themselves deeply committed to each other.
Chris proposed to Letitia at his Atlantic Station condo overlooking the city. He invited her over to give her opinion on his latest website project, but when she arrived, there was no work in sight. He had prepared a delicious dinner and dimmed the lights to create a romantic atmosphere. Then he got down on one knee and proposed. Letitia happily accepted.
The engagement session started at Dave & Busters one of their favorite hang out. We ended up at the Atlantic at Atlantic Station for some romantic glamorous images of the couple. This fall the IT Director and the Sr. Account Analyst will tie the knot, congratulations guys and thanks for the beautiful images.