Beach Engagement Photography Session | Sandestin FL
Talya and Dwayne joined us at the Sandestin Resort for the engagement session and as usual it was cold. However the beautiful couple braved the cool temperatures for their engagement portrait session on the beach. The Florida A and M alums met in college and after a few years of dating he proposed at one of her favorite spots Bahama Breeze.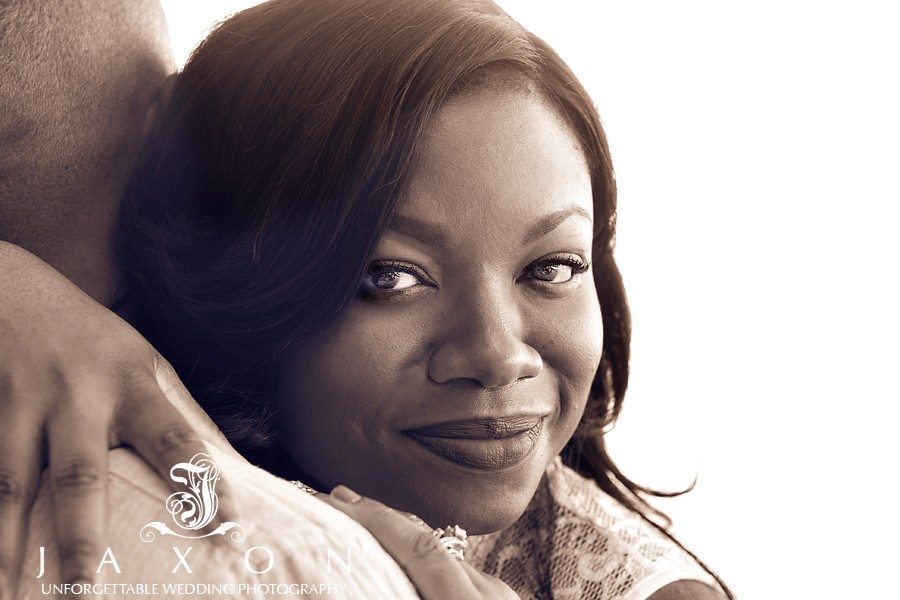 I'll let Talya pick it up from here. "As our family was about to part ways from the table he asked me to stand and I looked at him with so much confusion. He then pulled my chair out (in what felt like the center of the restaurant because all eyes were now on us). He gave a speech of which I have absolutely no recollection, (but I'm sure it was beautiful) the entire room went on mute. I couldn't hear anything, not even from Dwayne because I could not believe this was really happening (but more so how did I not see this coming, he went down on one knee, (Oh boy, and of course here comes the waterfalls) lol he was shaking, I was shaking, it had been four years but this moment was so brand new. I cried with laughter and then laughed even harder, he seemed so determined to get that ring on my right hand. In the mean while everyone in the restaurant yelling (Wrong Hand!!!) lol (But he got it right) he was so nervous it was cute BUT then I heard voices in the background, familiar voices." Talya and Dwayne will exchange wedding vows later this winter. Below are some of our favorites from their beach engagement photography session.