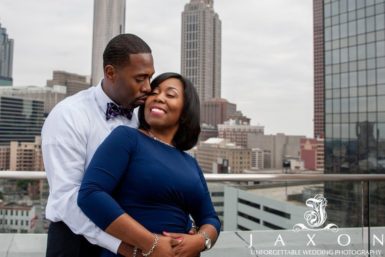 Domonique and James Glenn Hotel Engagement Session
Domonique and James' engagement session took place at the Glenn Hotel in Atlanta. They met at a friend's birthday party and started dating five years later. After almost three years of dating, James decided his life would be incomplete without here. So, he hatched a plan to propose and here is the story from her perspective:
It was a typical Friday and James was off so he offered to take me to work. Around noon, the receptionist informed me that I had a visitor in the lobby. I figured it was James coming to take me to lunch, and I was correct. However, there was another man in the lobby standing away from James. This man was dressed up and had the biggest bouquet of flowers in his hands. I was asked to take the young man up because he was here to see my co-worker. Once up to my floor, the guy told me he was actually there for me. I was perplexed…so I looked at the guy (whom I've never seen before) and then I looked at James. The guy started singing Point of It All by Anthony Hamilton (one of my favorite songs), and I'm freaked out because I was at work and I didn't want my co-workers upset because someone was being disruptive (not knowing my boss was in on this). So, he kept singing (beautifully, I might add) and he inserted our name throughout the song. He finished the song and I was in tears because, now, I know that James was behind all this. I was still oblivious to what all this meant. My boss told me I could have the rest of the day off. Below are some of our favorites from their Glenn Hotel engagement session.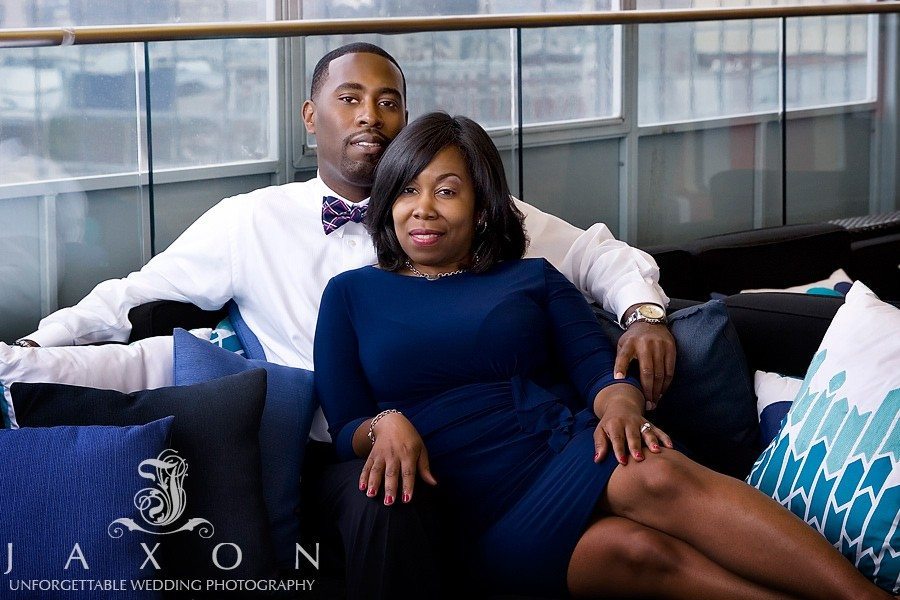 (more…)