Atlanta's Woodruff Park downtown was the location of choice for Takiya and Richie's engagement photography session. The easy going Chicagoan had a chance encounter with the vivacious Atlantan a three years earlier. They both started working at the same company and met in the late summer. There were a few fits and starts but eventually, with some help from co-workers their office romance blossomed.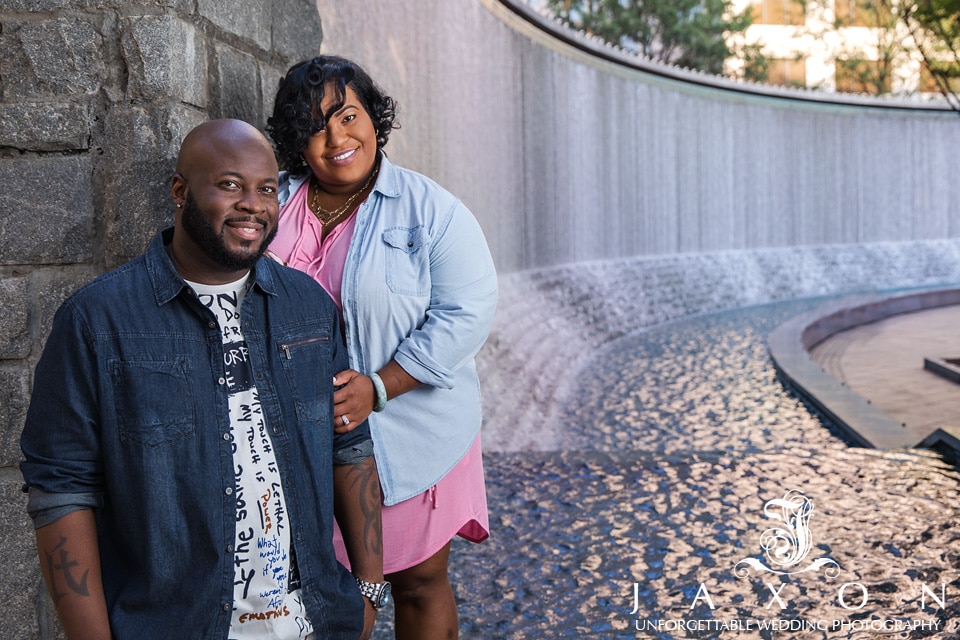 A few days before her April birthday, he concocted an elaborate scheme for his proposal. The text message read. "I'm not feeling well they are going to call an ambulance, needed you to come to my department."  Here is how she relayed the rest of the plot for his marriage proposal.
"I rushed over and everyone was looking around and I thought they were being nosey. When I got to Richie's desk he had his head down and told me that his back & leg were hurting. I asked him what he needed me to do, and he told me that he needed me to help him walk to the men's room. Richie got up limping and holding his back. Once we got to an opening, Richie suddenly dropped down holding his back.  I thought he had fallen and when I looked at him he had the ring in his hand. Everyone started cheering and I started crying. Richie was on one knee and asked me to marry him".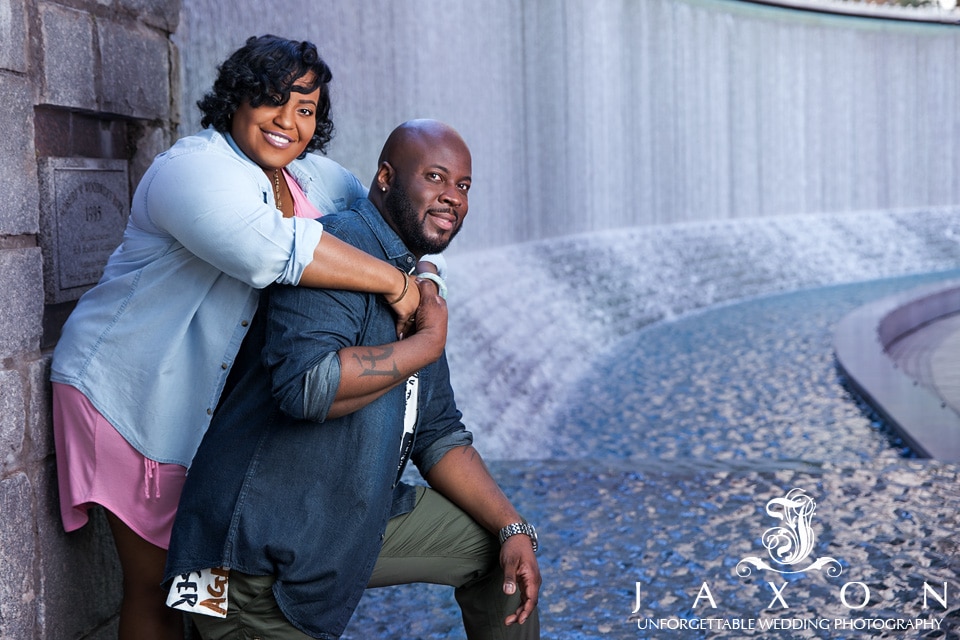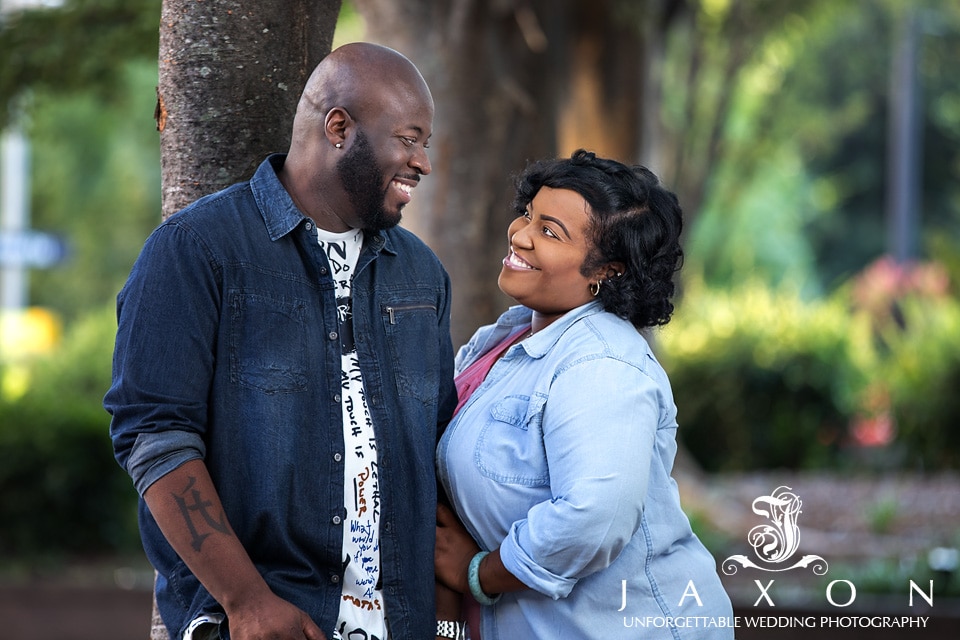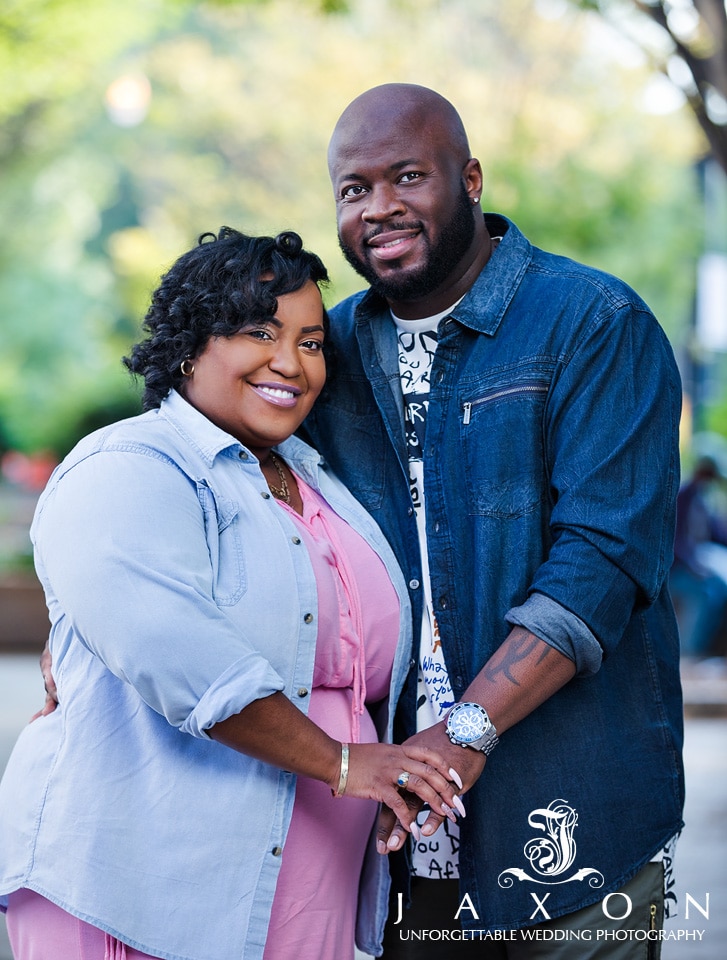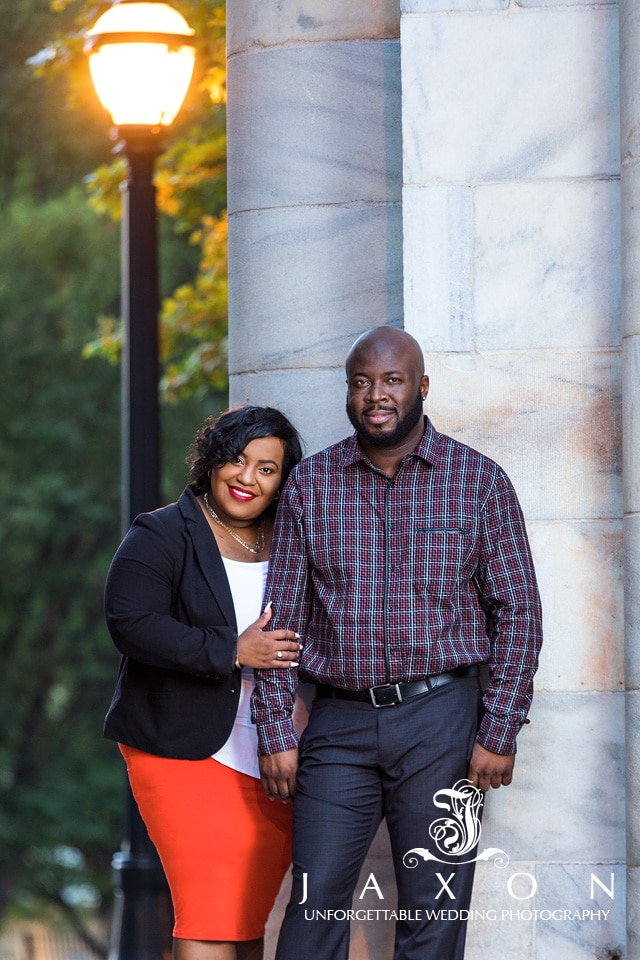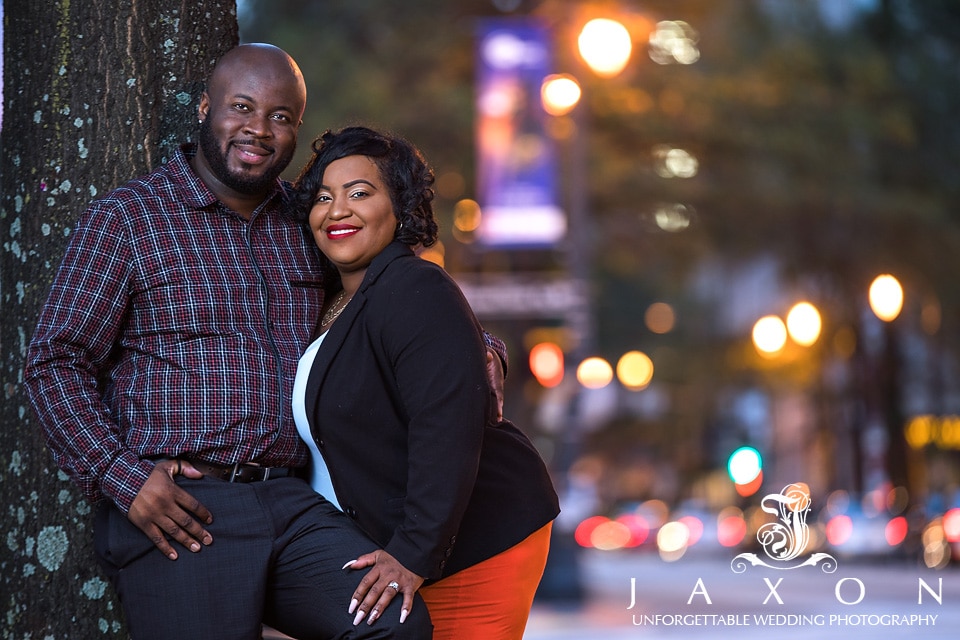 Congratulations to our lovely couple, we are honored and look forward to capturing their wedding day story. Later this year they will exchange wedding vows in Atlanta. Here are a few of our favorite images from their engagement session in Atlanta. The first part of their engagement photography session took place around water fountains at Woodruff Park downtown and at the Carnegie Education Pavilion also known as the Carnegie Monument in mid-town Atlanta.