We met Jenn and Chris on a warm summer evening at the Old Fourth Ward Park in northeast Atlanta for their engagement photography portrait session.
Little blue box and a knee
For the entrepreneur and the software engineer, it took a minute for the sparks to start flying. But with patience and an assist from friends at church, a connection was finally made. Chris' proposal was all about Jenn he wanted it as intimate as possible. Jenn had her first gathering of the year with Beauty in Me, her non-profit organization. After which, they gathered at her mother's house. In a private room away from everyone and the excitement of the day, Chris praised Jenn on how well she had conducted the meeting. The affirming words and expressions from his heart were a little shocking and a bit overwhelming to Jenn. She felt something was different at this moment.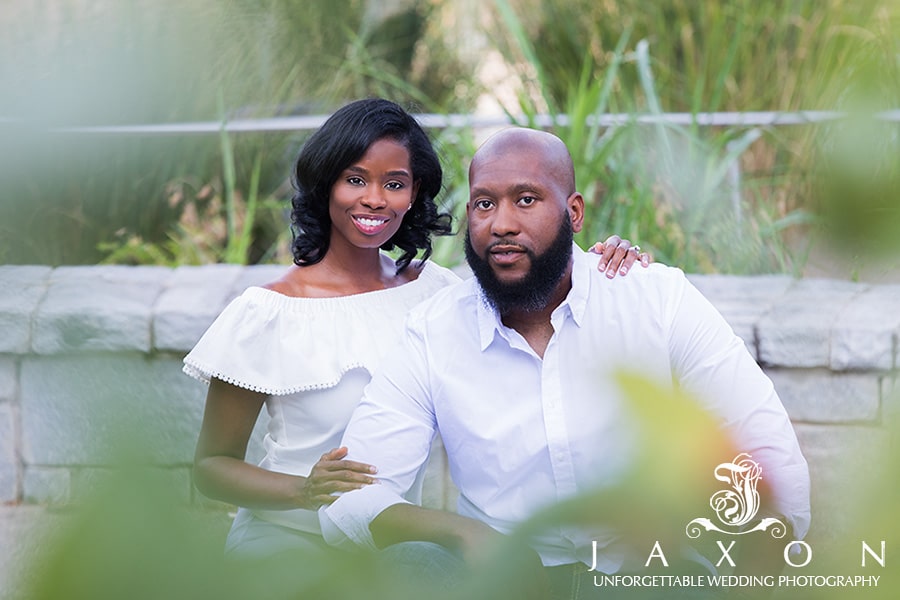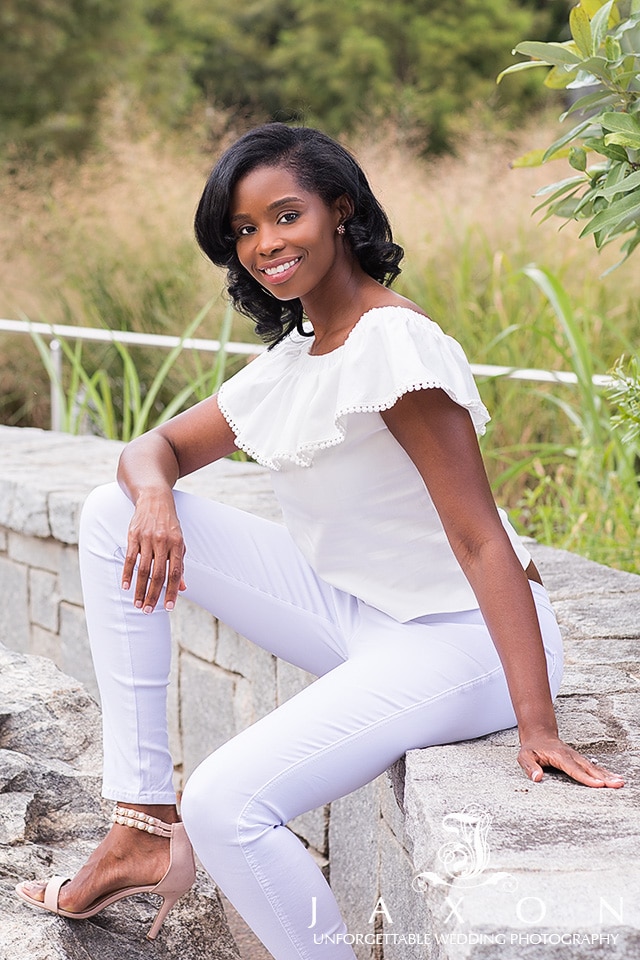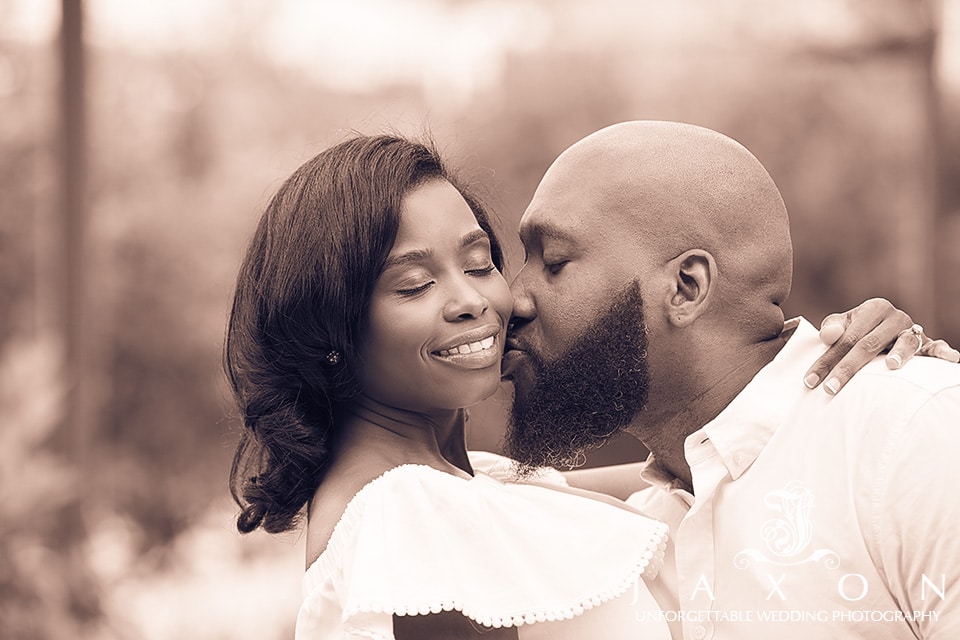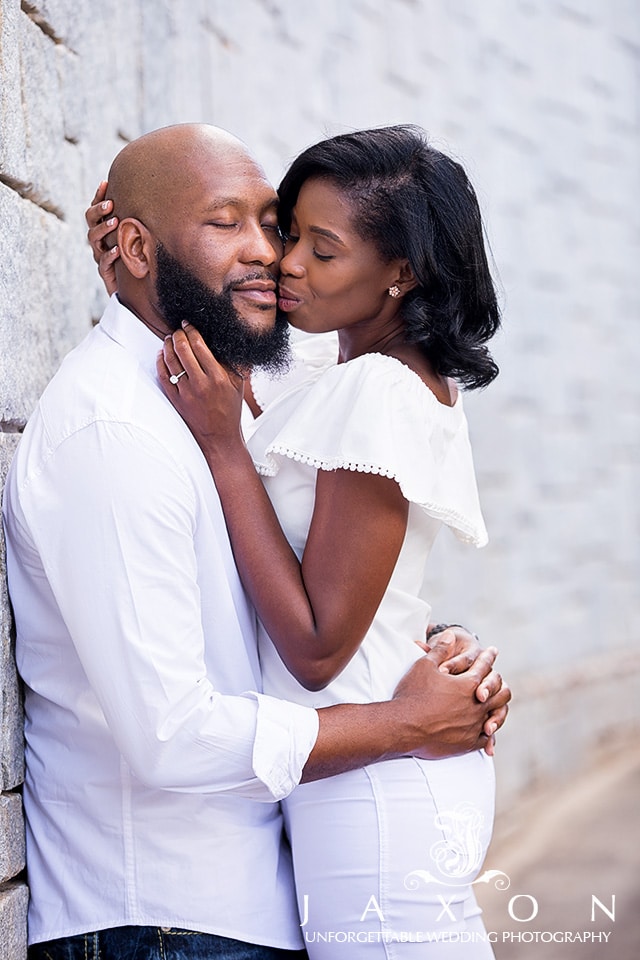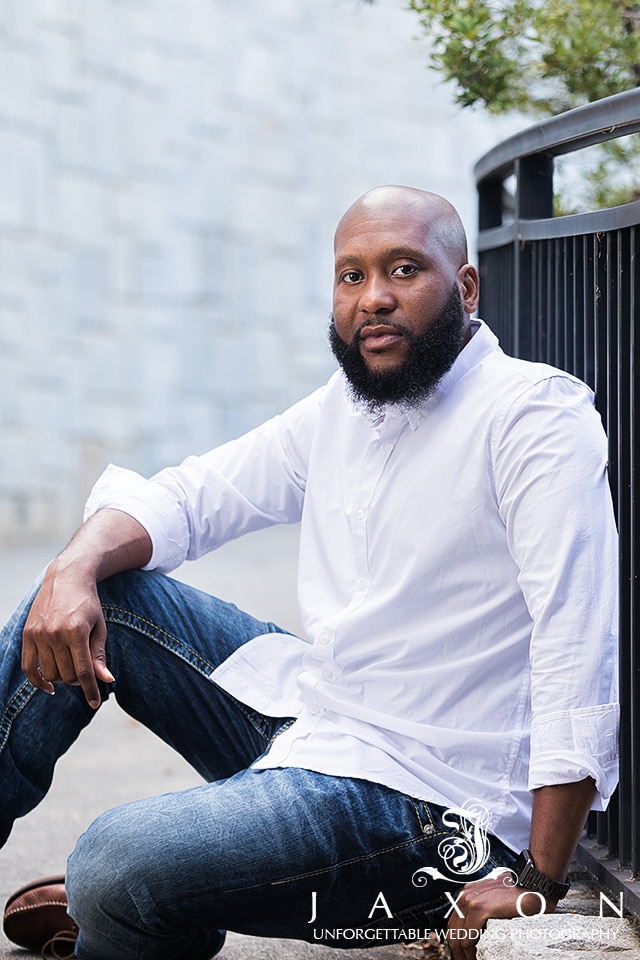 Before she could comprehend the sequence of events Chris was on one knee; with a blue box, he gracefully opened it as requested her hand in marriage. Surprised, she vocalized many of her thoughts! "Oh my God Chris," "Aww you're so sweet," "look at you"! Of course, she said yes! Her last words were, "I have to go get my nails done now"!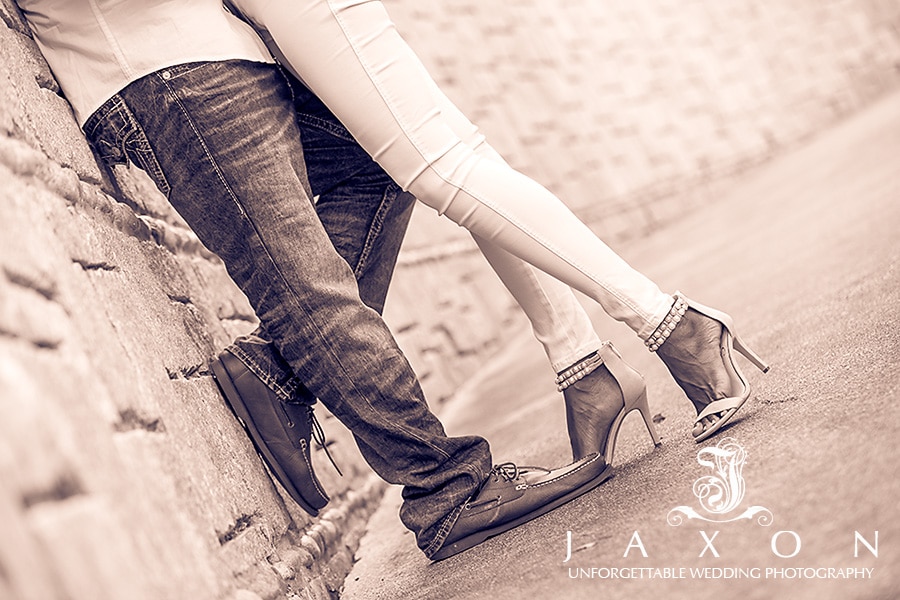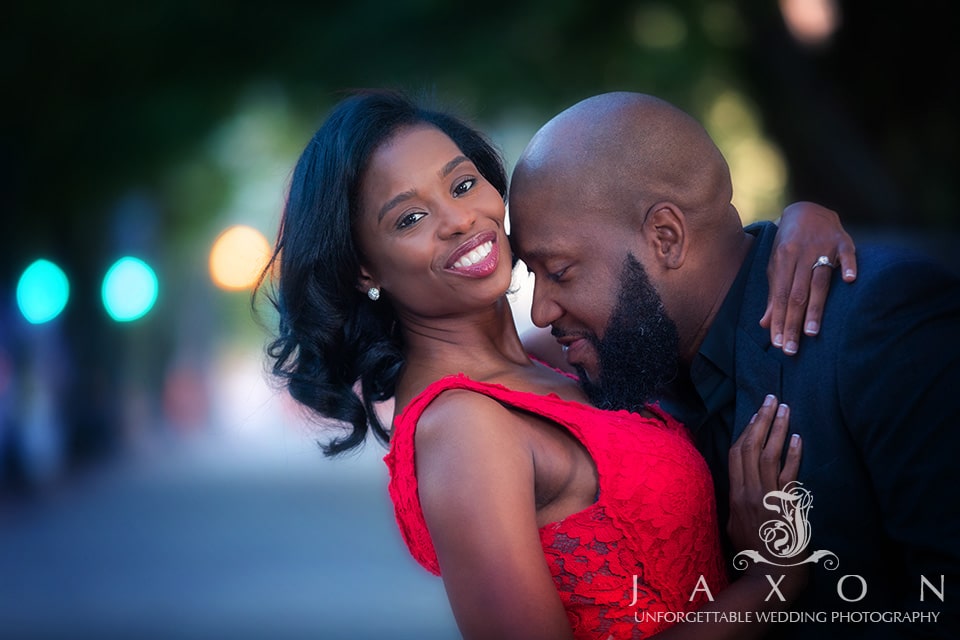 Red Dress at Centennial Olympic Park
Today her nails were done, and the author was ready to cozy up to Chris as we captured some romantic images. We wrapped up our session around the lake at Old Fourth Ward Park and headed to Centennial Olympic Park. For this part of their portrait session, our beautiful couple stepped it up a couple of notches. She looked resplendent in a floor-length sleeveless red dress, and Chris was dashing in a gray suit, with opened collar black shirt. We are so looking forward to capturing their wedding day story this spring. Thanks for choosing Jaxon Photography to be part of your wedding day.