Ponce City Market Engagement Session | Natasha and Yolanda
From our first meeting, Natasha, Yolanda and I connected. They shared their love story and the need for a photographer that can capture their style.
When I asked why they chose Jaxon Photography their reply "We feel comfortable and relaxed with you, and we love the stories you tell."
That led us to the engagement photography session that started at the murals under the North Avenue underpass of the eastern trail of the Beltline in Atlanta at Ponce City Market.  We chose this spot because of the vibrant colors in the paintings and the soft forgiving late evening light.
Cinco de Mayo and a Tempe Beach Park proposal
Our couple first met in 2010 lost touch and three years later while celebrating Cinco de Mayo reconnected and have been inseparable since then.
Last spring while on a business trip in Arizona, Yolanda planned a surprise trip of her own and joined Natasha. The dust hardly settled Natasha received another surprise, and the couple was enjoying a sunset stroll at Tempe Beach Park. Yolanda is a very self-assured individual; one need not be in her presence long before noticing.  However on this evening as she requested Natasha's hand in marriage, she was visibly nervous. Somehow she finally made it to the question, and of course, Natasha fighting through her emotions managed a yes.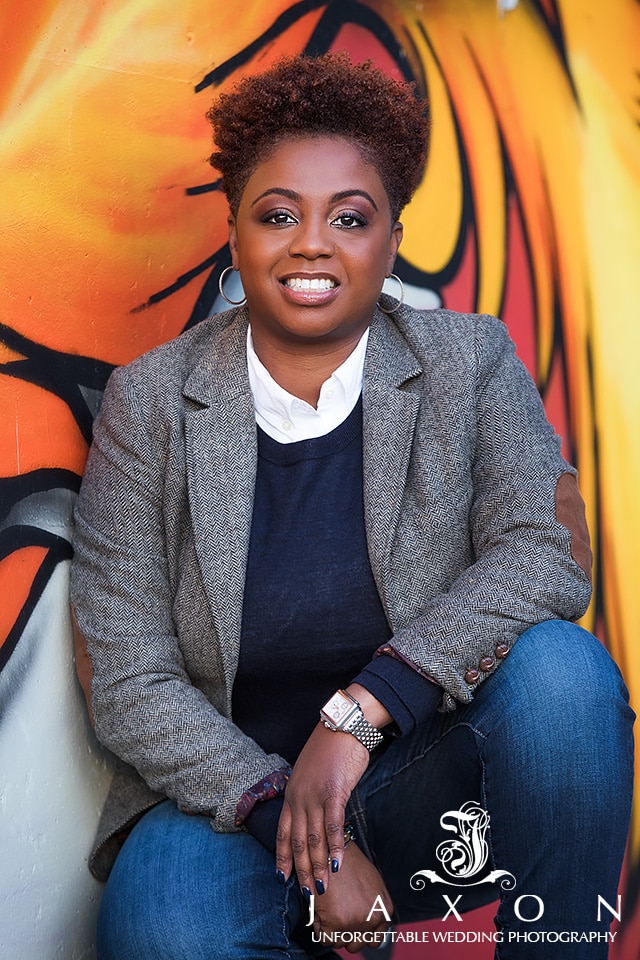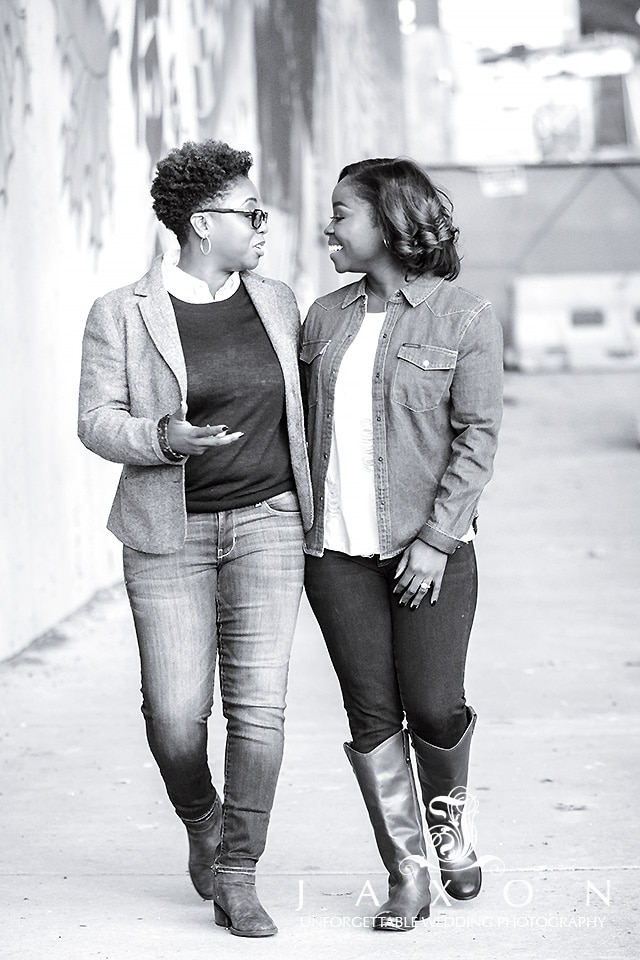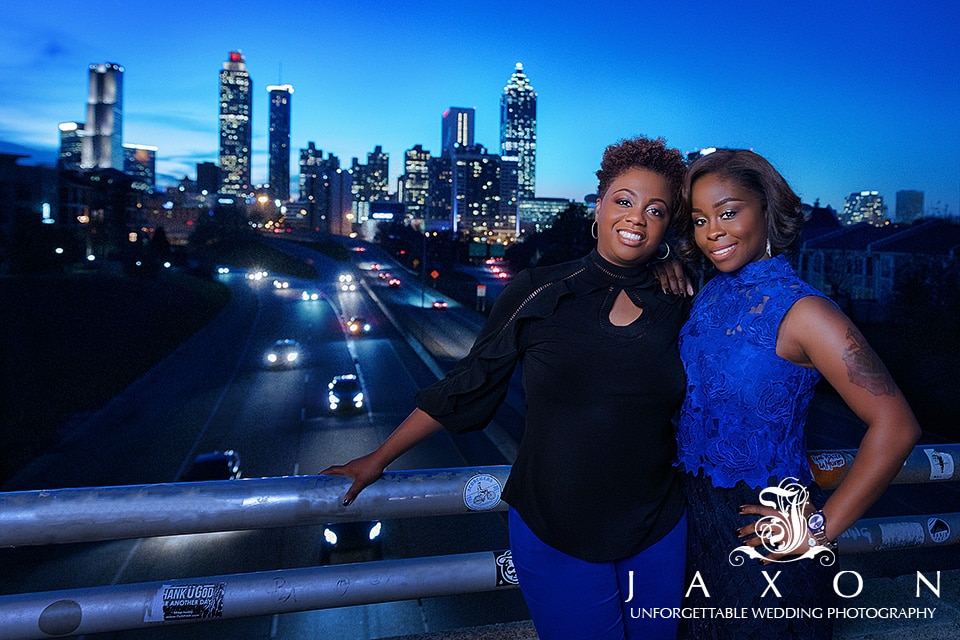 After completing the first part of the engagement portrait session at Ponce City Market on the Atlanta Beltline, our couple made a quick change.  We then rushed to Jackson Street Bridge in time to capture our engaged couple against the downtown Atlanta skyline as the sunlight disappeared. We had a wonderful time taking these beautiful images, and we look forward to recording the rest of the story on their wedding day. We know you had many options, thanks for choosing Jaxon Photography.