A Waterfall and Relay bikes at Woodruff Park engagement
We met Danielle and Marcus at Woodruff Park in downtown Atlanta for their engagement photo session. Our bride to be was wore a multi colored floral sundress. Her fiancé was smartly dressed in a yellow polo shirt and blue slacks. The quickly got loss in their own world and we just captured the moments they shared, including them riding the Relay rental bikes, the tender moments amongst the flowers and the Jackson Street bridge part of their session.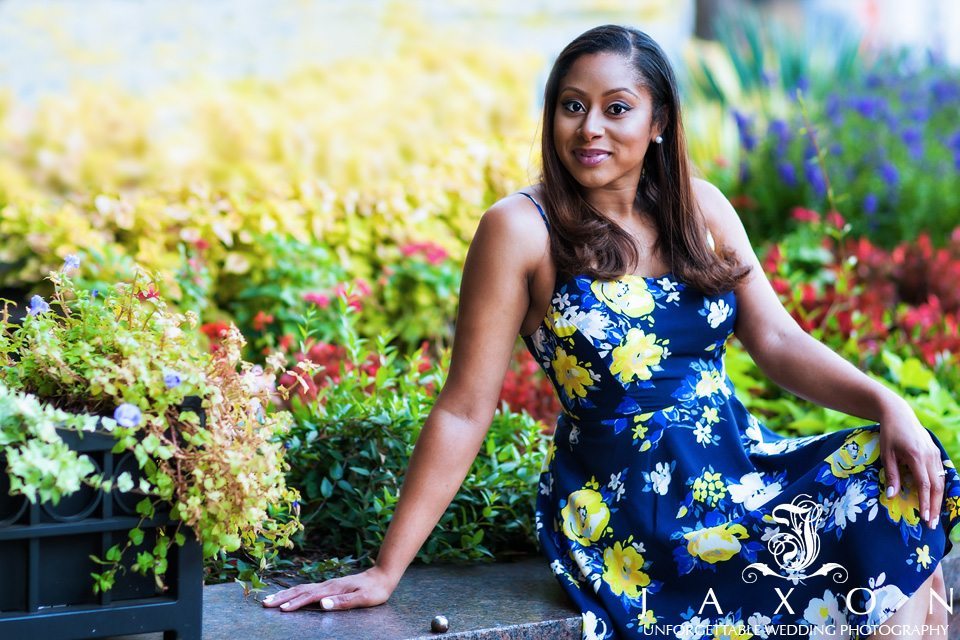 The cascading waterfall at the northern end of the park gave is a different feel to the images. Added to that feature is the abundance greenery and flowering plants, it's easy to forget you are in the middle of Atlanta. We ended their Woodruff Park engagement photo session on the Jackson Street bridge showcasing downtown Atlanta's skyline.
Tinder, a forgettable meal
Yes, they both swiped right on Tinder and had their first date at Atlantic Station. Unfortunately there will be no second chance for that restaurant to make an impression. On the flip side they had a great night together. So good that Marcus knew that "that was going to be my girl."
They shared many dates since their first meeting and now he wanted to pull off his proposal on her birthday. Marcus hatched a plan to propose to Danielle at one of Atlanta's iconic restaurants. The revolving Sun Dial restaurant sits atop the Westin Peachtree Plaza hotel with unrivalled views of the city. He recruited her best friend to help with ring selection and keep a secret. Next he convinced her to let him plan her birthday activities.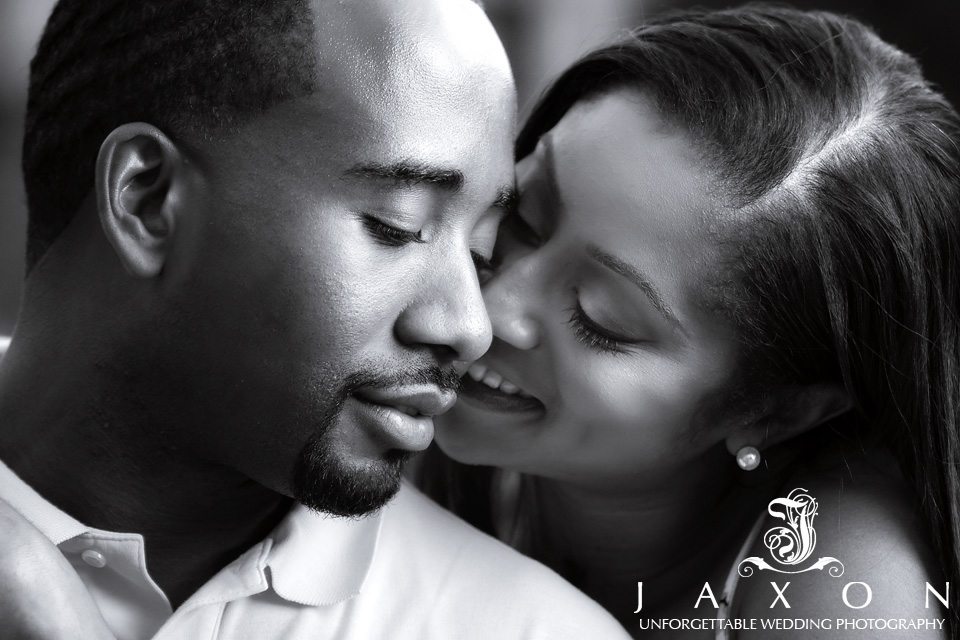 Diamonds, apple pie and chocolate
At the end of a wonderful meal he ordered desert for his already full, then girlfriend as she took a rest room break. Unbeknown to Danielle her best friend was waiting in the restroom. Marcus had to find a way to inform her what was about to happen. After a few tense moments he was successful and the plan was back on.
The fried apple pie desert arrived with a cinnamon stick topped diamond engagement ring. On the platter written in chocolate, the question asked 'will you marry me Danielle.' Marcus said a lot during his proposal, however the one thing he remembers is that she said 'YES.' And we are happy she did.