Romantic Georgian Terrace Hotel Engagement Session
The beautiful Marie and her fiancé Durran met us for their Georgian Terrace Hotel engagement session in mid-town on a cool spring afternoon. The couple warmed up to each other rather quickly and we were able to capture these amazing images throughout this historic mid-town Atlanta landmark.
When we asked Marie to tell us about the engagement she said, "The Engagement started at the place where we had our first date at the same table. I thought that it was a simple night of dinner at our Thai spot. Little did I know that Durran had hired a photographer who was taking pictures of us outside of the restaurant.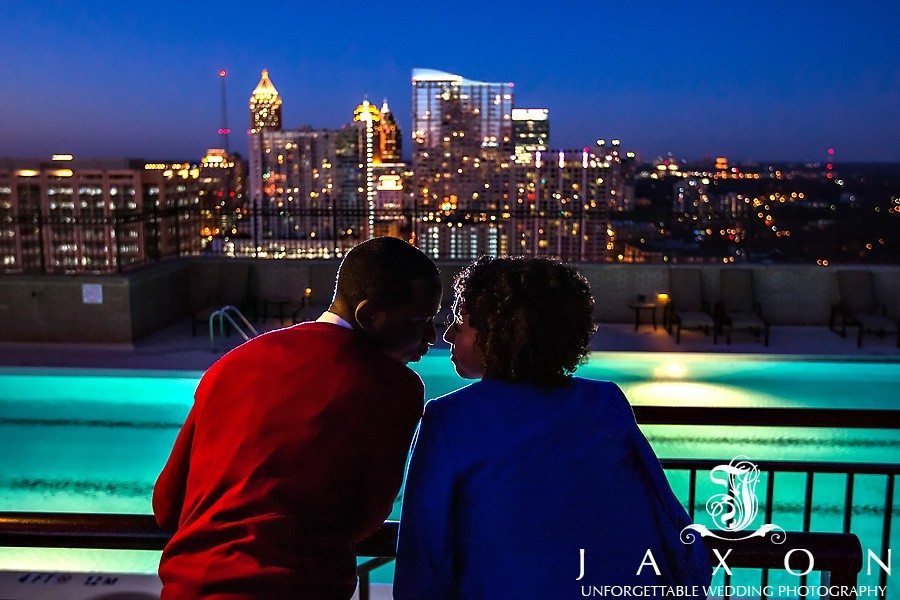 We left the
Thai place and headed to the Atlanta Botanical Gardens where it was the opening show of their Holiday Lights spectacular event. It was funny because I noticed that he was a bit antsy throughout the night, but I chalked it up to it being a long week. As we walked throughout the gardens, we arrived at an area of about 50 people. Suddenly, Durran got down on one knee, spread rose petals around us that were hidden in his jacket, pulled out the ring, said beautiful things that I don't remember, and asked for my hand. Of course, I saw yes and the rest of our walk in the garden was a beautiful blur."
We will have the pleasure of photographing Marie and Durran's wedding this fall. We know they had many photographers to choose from, however we are thankful they choose us. To see other Georgian Terrace Hotel engagement session click here.