Your Guide for Unbelievable Getting Ready Pictures
Finally, your big day is here. You are in the hotel suite, a classroom downstairs in your church, or some getting-ready location between those examples. And you are preparing ready for your wedding. If it hadn't hit you by now, I'm sure it's sinking in at this point.
For most professional wedding photographers, and certainly, for us Atlanta wedding photographers, the couple's big day starts with the 'getting ready pictures.' My goal for this part of the day is to work quickly and do whatever is necessary to keep my bride in her comfortable mental space. Notice I said bride; our experience has shown that she is more pressured to perform and be perfect.
Are getting Ready pictures important?
We think they are vital, as it's the foundational part of their wedding day story. In this segment of the day, our goal is to accomplish the following.
Get the bride's attire's fine details using our creative photography skills.
Amongst others, get photographs of dresses, shoes, bouquets, garters, rings, perfume, invitations, and other wedding stationary.
We do the same for the groom, his suit, cufflinks, tie, shoes, rings, cologne, and anything necessary.
Most notably, we focus on the relationships and interactions between the leading player and their associates during this time.
During this period, we capture the physical transformation of the principles as well as their emotional journey as the ceremony start time gets closer. We photograph the camaraderie, full belly laughter, and tears of joy between friends as they reminisce and share toasts. Swap stories from their childhood to college days—however, one of the highlights is when the parents share the dressing space. The mood is quieter, emotionally more subdued, and a sense of pride. For any professional wedding photographer, the opportunity to capture what I outlined above would make their day. That is why my answer to the question, 'Are getting ready pictures important?' is a resounding yes.
How to get the most out of getting ready? Location, Location, Location.
We've established the importance of Getting Ready Pictures for the bride and groom. What's needed for us to get the best-looking photos? Let's be realistic; most brides will not shell out a couple of grand per night for the most expensive suite at the Four Seasons Atlanta. Some dedicated wedding venues have beautiful spacious dressing rooms that cater to their clients; we think that is a tremendous development in the industry. So if the above is not an option, the good news is we recommend less expensive options that are as just as effective for our clients with better things to do with that money:
Proximity to ceremony location: Ideally, the space needs to be close to the ceremony venue, preferably at most fifteen minutes; having a bride travel for forty-five minutes to the ceremony location adds unnecessary friction and stress.
Large Room or Suite with lots of Natural Light: A large room, preferably a suite with lots of natural light, would be the first choice for most professional wedding photographers. We prefer larger rooms and a suite is better for a large party. However, our desired scenario is that you have a spacious room or suite for larger parties and lots of natural light.
The AirBnB Option: A lovely AirBnB rental with large rooms and windows is ideal for getting ready from a wedding photographer's perspective. You'll have the run of the place, and your party can relax with space to spread out. It reduces the stress load; there is less chaos, you can exert more control, you'll have more space, and it's less expensive.
Price: A midrange or higher AirBnB may cost less than half the price of a nice hotel, and the home-like environment lends itself to better photo opportunities for your photographer. We've had couples place their family mementos throughout the rental to create a more familiar setting and background elements for their photographs.
Control: More control means more peace of mind and less chaos-inducing stress. Although you are in a different space, the people that matter most, your family and close friends, are the ones you need at this time on this day.
Choosing the most suitable space for your pre-wedding photographs
So far, I've shared - Why 'Getting Pictures' is essential and our preference of location you should choose. Now let's talk about what to look for when choosing that location, and here is a list of what we prefer in order of priority.
Bigger Room: Obviously, you won't want to feel claustrophobic on your wedding day, so a larger space is better here, and your wedding party will be thankful. In smaller rooms, getting clean backgrounds is more challenging, especially when photographing the entire dress length or groups. Remember, this is already stressful, and we don't need to add more friction points.
If you cannot get an Airbnb and must get a hotel, get a room on one of the higher floors. Trees and buildings can block the light from your space on the lower floors and neutralize the effects of the larger window. Be mindful of hotels that offer a conference room as a dressing room, most don't have windows, and the lighting is crappy.
Large windows: Great lighting for your pictures.
Neutral colors on furniture and the walls: No fancy colorful wallpaper designs in your room. Color neutrality and timeless designs ensure your photos will look up to date when those design elements are no longer in vogue. No clashing colors in the background of your photos, and the softer colors won't affect your skin tones as much. However, there's a much more important reason from a photographer's perspective. The light coming through those large windows bounces off the wall and picks up the colors on those walls, which affects your skin tone in the final image.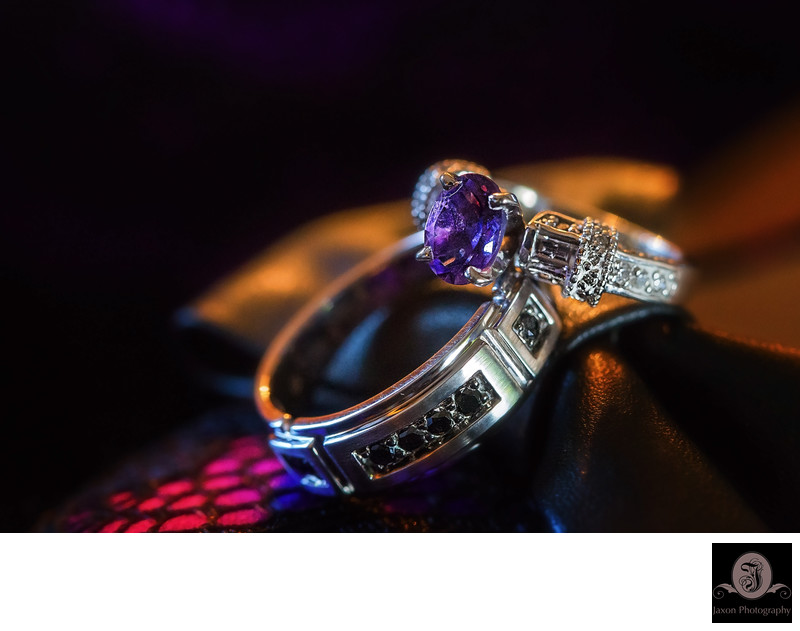 The Getting Ready Wedding Coverage
Now that we've gotten those details out of the way, let us talk about the actual reason for all this 'The Getting Ready Wedding Coverage.'
We prepare our couples on what to have ready for us on their wedding day, and it goes back to that plan and our itinerary.
After the pleasantries, we get to work, which is how we usually proceed.
We take a few candid shots to alert the room to our presence. Then we ask them to ignore us, and if we need help, we'll let them know.
The bride's dress, shoes, flowers, jewelry, perfume, wedding stationery, something borrowed, and something blue await us. I walk with a clean white hanger in my bag if the bride doesn't have a decorative one. That way, I can ditch the commercial wire hangers from the dry cleaners and get a cleaner look.
The corresponding is also available on the groom's side—more often than not, we do a flat lay of these items. When things are missing or late, we proceed with what we have; our system timeline dictates we do things in order. We remain alert to what's happening in the room and grab some candids while folks are being themselves doing what we asked them to do 'ignore us.' This strategy has proven helpful over the years and delivered some unforgettable images.
Wedding Bands: Because the wedding bands are usually in the best man's possession or the maid of honor at the start of the day, we typically save creating that image at the reception while folks are having dinner.
Flowers: This applies to getting ready sites away from the wedding facility. Often the florist will deliver the flowers at a different location from the getting ready location. In that case, we make a mental or phone note to get them later.
Then we turn our attention to the people; here, we focus on relationships, interactions, and chemistry. At this point, we also get some candid group shots. As we get to the end of this phase of the wedding day, we'll focus on the dynamics between the groom and his mates are incredibly inviting for the camera's lens. And then, when the parents visit, the dressing area is another rich buffet on which to feast your wedding photojournalist skills.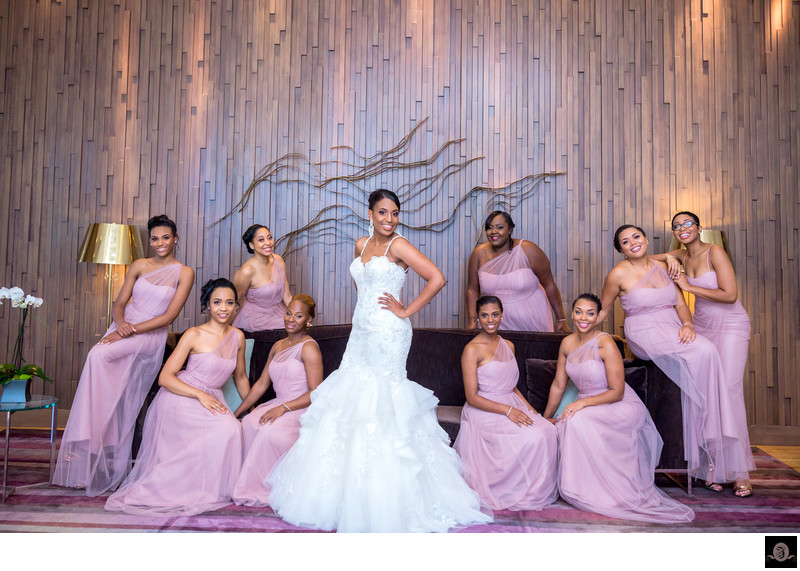 "Everyone has a plan until they get punched in the mouth."
Those were the words of the legendary heavyweight boxer Mike Tyson when asked if he was worried about his opponent Evander Holyfield's plan. For the professional wedding photographer, that punch may be:
The planners underestimated the time needed for hair and makeup
The photographer not being prepared
The photographer being inflexible with said plans
The bride or groom forgets something that is a must-have.
Over my many years as a wedding photographer, I've made numerous mistakes, and the experience gleaned from said mistakes is invaluable in molding me into the kind of photographer I've become.
For the photographer being unprepared leads to stressful situations and could lead to a disastrous day for the couple. For our couples, experiencing their wedding day is like sensory overload. A big part of our job as wedding vendors on the wedding day is to insulate our bride and groom from the day's craziness so they may enjoy it.
As a wedding professional, being unprepared for a wedding day is unprofessional and counterproductive to our goal of creating unforgettable images of the day.
With wedding packages starting at $2495, award-winning customer service, and photography, we can help you avoid the stress and regret of these mistakes. Call us today.
Jaxon Photography | Atlanta Wedding & Portrait Photographers | 659 Auburn Av., Ste G12 Atlanta GA 30312