Wedding Photography Pricing
Thanks for your interest in our Wedding Photography Services
We are delighted that you took the time to stop by for a quick look.
Below are our wedding photography packages and answers to some of the most common questions.

Wedding Photography Commission Starts at $2495
Base Commission (packages) includes:
Two photographers
Six (6) hours of Wedding Day Coverage
Online gallery hosting for 60 days
Edited high-resolution JPEG files with Personal Reproduction Rights
Small Wedding and Elopement Options
Option A - $995
One Photographer
Base coverage includes two hours
Additional time is $295 per hour.
Edited high-resolution image files
Limited availability for small weddings or elopements of 20 persons or less. Specifically designed for weekday weddings; however, we may book weekends if your date is less than three months away.
Ala Carte Items | Design Your Wedding Photography Package
Additional Hour - $295 per hour includes two (2) photographers.
Rehearsal Dinner - One Hour | $395 (one (1) photographer)
Rehearsal Dinner - Two Hours | $495 (1) photographer)
Rehearsal dinner files are included in the pricing.
Second Photographer - Rehearsal Dinner $295
Additional hour Rehearsal $195
Engagement Session Fee | As a package addition - $295
The session fee for your engagement portraits session is separate from your deliverables. (ie. prints or high-resolution files) Add all of your edited high-resolution engagement image files for $395
Get a 10% discount on additions to your package when booking.
Engagement Session Only: $695
Includes edited high-resolution image files
Destination Engagement Session: starts at $1995 and includes the edited high-resolution image files.
IMovie Slideshows
(This service is for our clients only)
$50 Base production fee
$1.50 per image file
Delivery
Standard delivery is seven working days
Five working days add 25%
Three working days add 50%
Forty-eight hours 100%
Twenty-four hours 200%
You choose the images; however, music selection is limited because of copyright.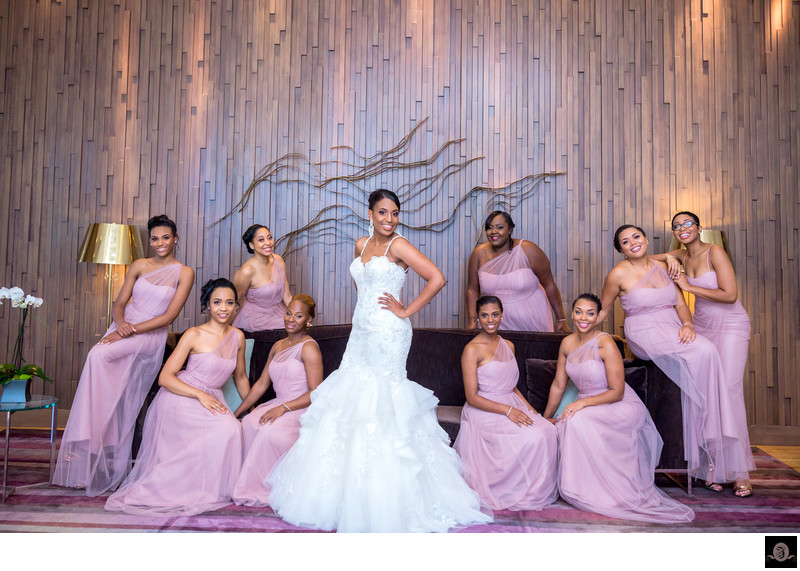 Fine Art Albums:
8x8 Album with 20 sides including 30 images $795
8x12 or 10x10 Album with 20 sides including 40 images $995
12x12 or 11x14 Album with 20 sides including 50 images $1295
12x15 Album with 20 sides including 60 images $1595
Additional images $25 ea (varies based on quantity)
Below are the exceptions to our standard commission option. They are for persons wanting more flexibility. These options let you customize your wedding day coverage even further. However, there is limited availability based on the time of year and your booking date.




Definitions
Album Size & Page Capacity
Album Insert: (2 pages = 1 insert )
Small 8x8 - 1.5 images per page,
Medium 8x12, 10x10 - 2 images per page,
Large 12x12 , 11x14 - 2.50 images per page
Xtra Large 12x15, 12x18 - 3 images per page
Edited Files:
Our edited files are a selection of the best images from your wedding or engagement session.
These have color correction, cropping, and adding b&w and or sepia.
Finished Files:
These files are edited and then retouched or photoshopped.
Personal Reproduction Rights: Permission to reproduce or copy copyrighted images for personal use
DVD, Thumb Drive, or Download:
All images are available for download only via your online gallery.
**Prices subject to change without notice | One promotional item per wedding | retainers/deposits/payments are nonrefundable**



FAQ - Frequently Asked Questions
Who is Jaxon Photography?
The Atlanta Wedding Photographers at Jaxon Photography document wedding stories masterfully. To ensure that you are confident in our ability to meet and exceed expectations for your wedding photography, we have listed the most common questions potential clients ask about our wedding and engagement photography services. Feel free to contact us if your questions are not answered here.
What is your Wedding Photography Philosophy?
Weddings are a cornucopia of magical moments: romance, the joining of two families, the merging of age-old traditions and the building of new ones, the first look the groom has of the woman about to become his wife, and the celebration afterward. As wedding photographers, we understand that every wedding has its own story, and our experience has led us to near-perfect wedding storytelling.
We create coffee table-style albums that combine your wedding's unique experience with photojournalism, timeless portraiture, and artistic photography.
To achieve this, we begin with a consultation to discuss your interests and style and get to know you better. This way, before we even pick up a camera, we uncover subtle details about your story and better understand your preferences and dislikes. Also, by connecting with you, we elicit the trust and candidness that lead to amazing wedding photographs.
Whether you plan a large formal wedding, a casual event, or a small intimate gathering, we bring the same professional care and attention to capturing photographs that will delight you. On your big day, our wedding photography professionals do whatever is necessary to portray the best and truest story for you. Some more detailed images throughout the day may require a more artistic touch, but we will use our intuition and professional experience to capture each moment perfectly. We shoot quickly to get you back to enjoying your guests; however, we will step in when necessary to ask you to move into more flattering light or positions.
How experienced are you really?
Jaxon Photography has photographed almost 600 weddings in the United States and internationally. Our photographers have consistently received recognition from wedding industry experts, and our wedding photography has been featured in many publications. Our clients have voted us for the Wedding Wire Couple's Choice Award every year since 2009, a clear indication that we are achieving our goal of capturing wedding days in a way that exceeds our customers' highest expectations.
Do you photograph same-sex weddings?
Absolutely. We are happy when anyone finds love, and we celebrate and capture the story of lovers at every opportunity.
Have you shot my location?
While we photograph weddings around the world, we are Atlanta-based wedding photographers. If your venue is in Atlanta or its environs, we are probably intimately familiar with your location. Some other Georgia cities where we have worked extensively include nearby Rome, the relaxed scene in Savannah, Augusta's riverside, and Athens's historical backdrop.
Because of our extensive experience at locations in Georgia and beyond, we can advise you on sites that work well for engagement and wedding photographs, especially regarding permits, transportation time, restrictions, and so on. This advice can mean the difference between an enjoyable day of capturing romantic images and a frustrating experience struggling with traffic and more.
Are you a Destination Wedding Photographer?
Yes. In addition to photographing weddings throughout the US, we have been honored to document weddings in the Caribbean and Mexico. From the lush landscape of the forests on the Yucatan Peninsula; to the beachside at Occidental Grand Xcaret, Playa del Carmen; to the idyllic surroundings at the Majestic Elegance Punta Cana in the Dominican Republic, we have captured it all, and we are ready to follow you to photograph your wedding adventure.
What type of photography equipment do you use?
The real secret behind the amazing images Jaxon photographers produce is our vision, creativity, and experience. However, we ensure your wedding photographs are impeccable by using professional equipment with which we are intimately familiar. We use the Sony professional gear with a minimum of two digital camera bodies and flashes, as well as a wide assortment of lenses, tripods, reflectors, and other accessories. All our photographers have similar equipment, and we always have a full set of backup gear.
Do you offer videography?
While they are obviously closely linked, videography and photography are very different art forms, and focusing on photography allows us to perfect that craft. We don't have videographers on staff; however, we partner with amazing professionals who share our quality, creativity, and customer service philosophy.
What can I expect on my wedding day?
In our initial meeting and subsequent discussions after choosing Jaxon Photography for your wedding photography needs, we will collaborate to design a detailed plan based on your vision for your day and our experience as wedding photographers.
When will the photography begin?
We recommend that photography begins at least two hours before the wedding starts. Starting at this time allows us to discretely photograph your preparation for the day and special moments with your family. We can also make sure to capture the details you meticulously selected to make your wedding celebration a unique reflection of your style. We will, however, do what makes you most comfortable.
Do you take bridal portraits?
Yes, we do offer wedding day bridal portraits. Choose this option when you design your photography package, and we will include these photos on your wedding day schedule.
What about family and wedding party formals?
Weddings frequently unite family members and close friends who are not often in the same place simultaneously. What better time to capture images that reflect their love and support and become a memorialization of cherished memories. While our candid wedding photographs are the ones that are likely to become your favorites, traditional wedding party and family formal portraits will become an invaluable record of your day, and we suggest scheduling a defined time slot on your wedding day schedule for taking these.
How long will you be at our wedding?
The ideal length of photography coverage will depend on several factors, including but not limited to the size of the wedding party and family, the number of locations we are photographing, and the projected length of the ceremony and reception. Typical wedding day coverage for our couples is about eight hours. That time allows enough flexibility to include ample images of elements such as photography of details, formals, and pre-ceremony and reception candids; however, you choose the amount of photography coverage you want. We suggest a minimum of six hours to tell the story of your day.
Based on your decision, we will provide you with an itinerary to know what to expect.
Is there a limit on the number of pictures you take at the wedding?
No, there is no limit to the number of pictures we take. The activities determine the number of proofs (previews) we deliver at the wedding and coverage time. On average, you will see 75-125 previews for each hour of coverage.
Can my guests take pictures at the wedding?
Yes. However, we ask that only the official photographers take pictures during the family portrait session immediately following the wedding ceremony. We work quickly to ensure that the wedding experience continues as soon as possible, so we prefer to minimize distractions and interruptions. Your family and friends are welcome to take pictures at all other moments of your wedding day.
Are you open to my suggestions?
Absolutely, your contribution is encouraged. Feel free to contact us anytime via email or phone with your questions or suggestions. We recommend a phone consultation seven to ten days prior to your wedding day to discuss any last-minute details. Also, our photographers will happily accommodate shot requests on your wedding day.
The Final Product
When will I see my photos?
We understand you will want to view and share the photographs of your special day as quickly as possible. As a result, we make every effort to promptly get them to you while ensuring we take the time to edit them to show them at their best. We will post your images to an online gallery within 21-35 days of your wedding day. The preview images are edited (i.e., we perform color-correcting, lightening or darkening, cropping (very liberal), and adding or subtracting contrast) but not retouched.
The image gallery will be live for 60 days, and you will have 45 days to decide on the selection for your wedding album.
Will my images be retouched?
While we take the time on your wedding day to shoot you in the best light, at the best angles, and with a minimum of distracting elements, we also retouch (photoshop) the images for purchased prints and albums in the studio, as well as it brings the photographers' vision to life. We do not do extreme 'photoshopping' that looks unrealistic or dramatically changes the beautiful reality of your wedding day.
Will my guests be able to view and purchase pictures?
Whether your guests can view and purchase pictures is entirely within your control. We will only share the site's address and password with you; however, you are welcome to share with others.
What about my album?
Besides choosing your favorite photographs for the final album, you will also select the type of album for your photographic journal. We carry flush mount or coffee table albums. Note that you can choose to include sepia-toned and black-and-white images in the final album. Just let us know, and we will accommodate your requests.
Once you make your choices, we will post the design online through our secure web portal. You will have ten (10) days to review it and request any changes, after which we begin album production. The finished product will be available 6-8 weeks after the start of its production.
Will we have access to high-resolution files of the wedding images?
All our wedding photography packages include your high-resolution image files. With this, you receive a release to make copies of any size or format for personal reproduction. Note, however, that the images have been optimized for printing at our professional lab, so we recommend purchasing prints and other products through us for the best results.
What other photographic products do you offer?
We offer 'Save the Date' cards, magnets, invitations (if you do an engagement session), and 'Thank You' cards in various design options.
I'm ready to hire Jaxon Photography. What's the next step?
We advise clients to book early to avoid disappointment, so retain us once you have confirmed the date and secured the wedding venue. Holidays and special dates are in demand, so they tend to get booked very early.
What will our wedding photography cost?
At Jaxon Photography, we understand that each wedding we photograph is different, and every couple has their own vision for this important day. As a result, customers may design wedding photography packages to suit their needs and budget.
How do I confirm your services?
Give us a call or schedule a complimentary consultation here.
Our payment policies are flexible; however, we require a retainer to secure our services. The balance is due one month before the wedding date. Installment payment plans are also available. We accept cash, checks, or credit cards (Through PayPal online.)
If you are unsure of the package, we recommend paying the deposit of $1000, locking in your date. You can then design your package at a later date. Retainers and payments are non-refundable.
Special Promotions and Payments
Throughout the year, we run special promotions that award winners a credit on a wedding package. That credit is applied after your 40% retainer/deposit on the total cost of the package. For example, if your package is $100 and your winning credit is $10, your deposit/retainer is $40, and your balance after the credit is $50.
The monetary value of all winning credits awarded by Jaxon Photography is always $0.01
We hope our FAQs have been helpful; please contact us via email or phone for further help. We are only available for phone, and office visits from Tuesday to Saturday from 10 am to 8 pm by appointment.
Jaxon Photography | Atlanta Wedding & Portrait Photographers | 659 Auburn Av., Ste G12 Atlanta GA 30312