Ashton Gardens Wedding | Alisha and Joel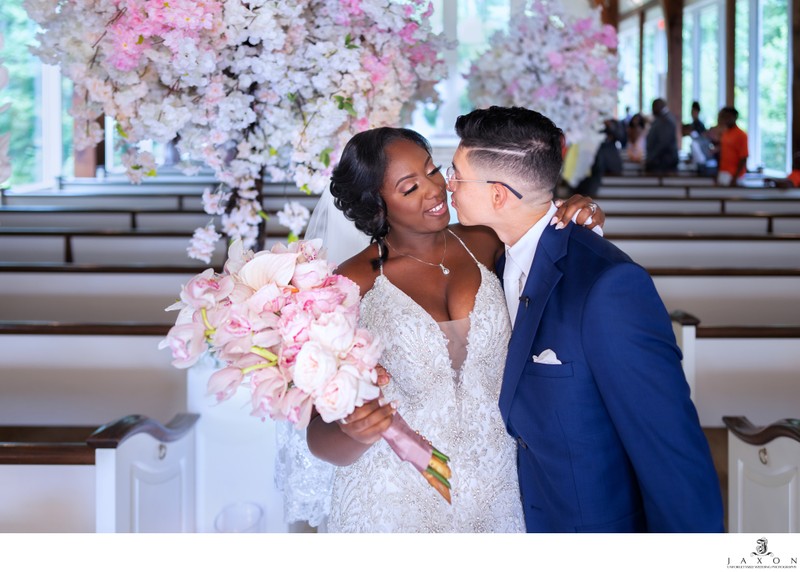 The glass-enclosed chapel at Ashton Gardens Atlanta is like a wedding designer's dream palette. And for this wedding ceremony, the florist complimented nature's greenery on the other side of the glass walls with towering bouquets of hydrangeas, pink, yellow and white roses, and white orchids perched atop reversible clarinet glass trumpet vases.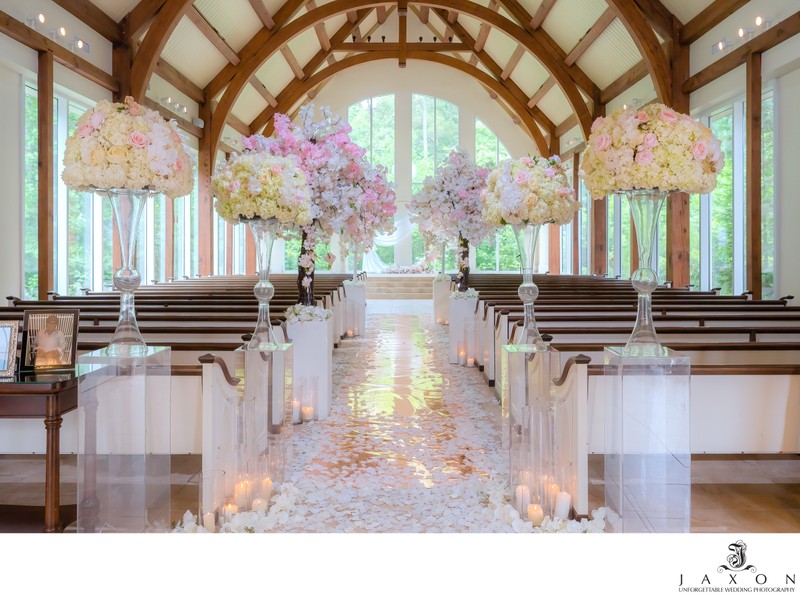 The Wedding Ceremony
The bride, escorted by her dad, entered her ceremony wearing a white Casablanca beaded fit and flare silhouette that gave way to an excellent tulle skirt hiding her Gianni Beni strappy platform pumps. Delicately dangling round her neck framed by the beaded spaghetti straps, she wore an elegant white gold necklace.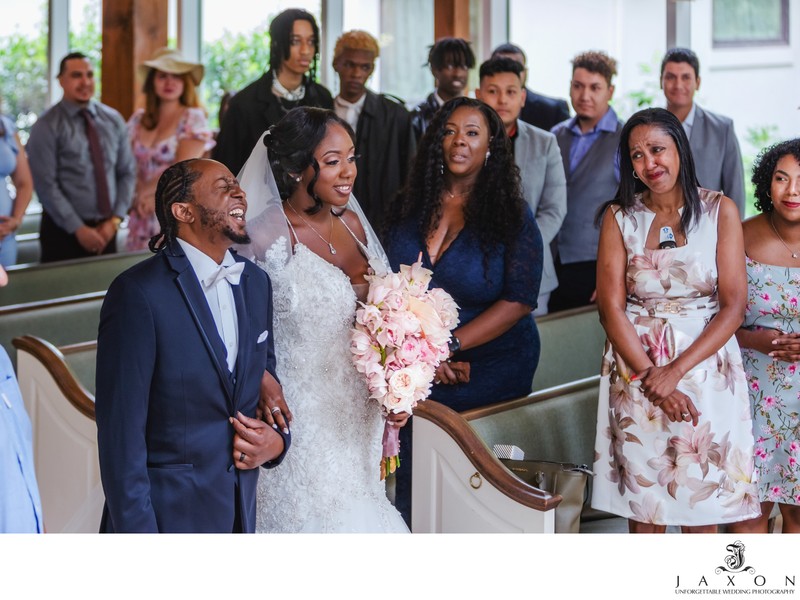 Following that theme, her diamond studded earrings added a touch of sophistication to the ensemble. She carried a bouquet of roses and orchids in shades of pink and white in her left arm.
The dashing groom waiting patiently on his approaching bride, wore a blue suit, white vest, tie, and shirt, and his eyes peered through wirerimmed glasses focused on his approaching bride. The ceremony was emotional and moving, with interjections of humor by the officiant.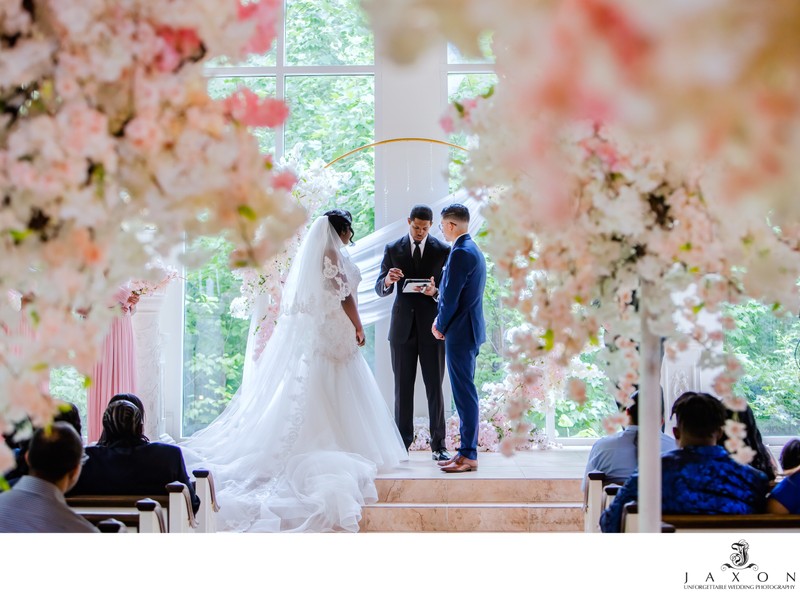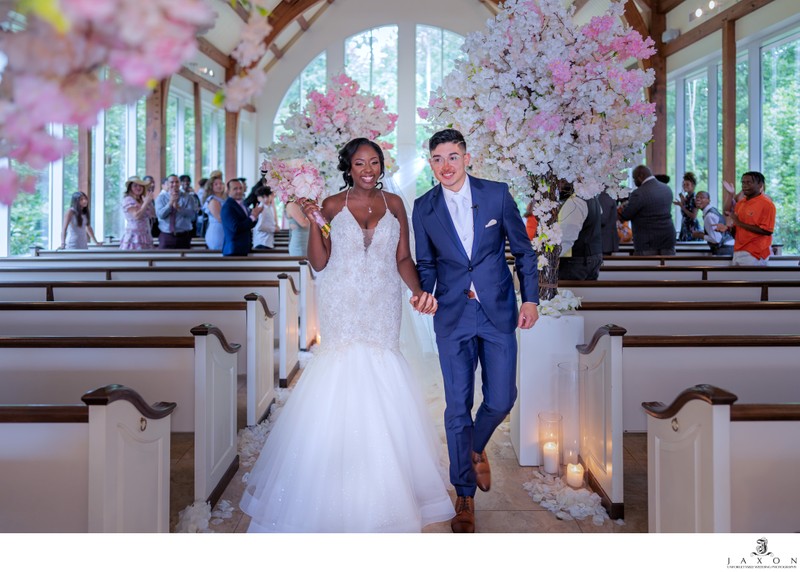 Wedding Reception Striptease
After their wedding ceremony, the couple made a dramatic entrance down the curved staircase to the crowd of cheering well-wishers in the grand ballroom. After the first dance and emotional father-daughter dance, the groom surprised and entertained the guests with a striptease that had everyone begging for more.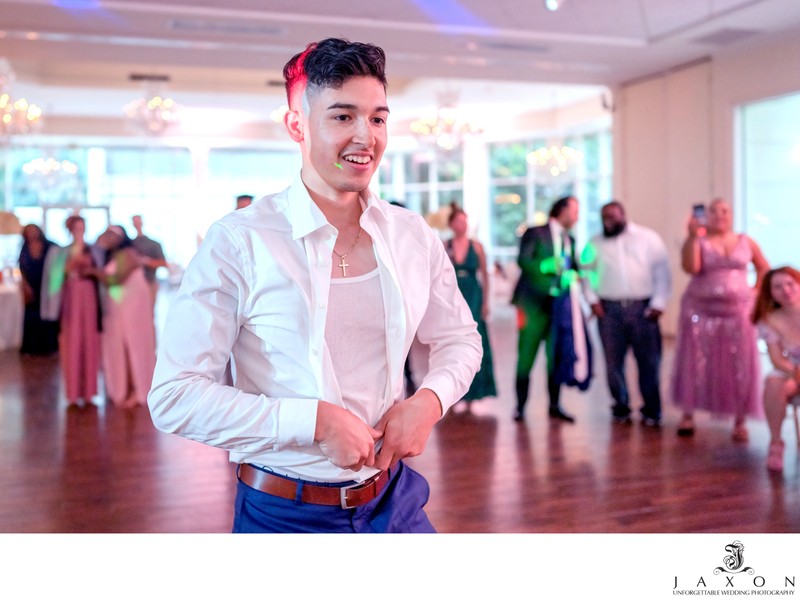 Under the ballroom's dimmed chandeliers, the couple celebrated well into the night. These are some of the numerous beautiful wedding images captured. We are delighted that Alisha and Joel chose us at Jaxon Photography to document their wedding and tell their story in pictures. And thanks to the team at Ashton Gardens Atlanta and all the vendors that made their day flawless.
To our newlyweds, we thank you for your trust and confidence in us.
Jaxon Photography | Atlanta Wedding & Portrait Photographers | 659 Auburn Av., Ste G12 Atlanta GA 30312